Hello people! Today, a round-up post of the sublime finds I've been loving on through March! I'm sharing what I've been wearing, watching, listening to, seeing, doing and looking forward to!
Wearing
Lipstick Queen's Cupid's Bow
Lipstick mogul of the 90s, Poppy King, is back as the brains behind Lipstick Queen, a new line of lip products stocked in Mecca. I was highly intrigued by the 'Cupids Bow' crayon, claiming to be a lipstick liner and lipstick in one!
Always looking for bright lip hues that will go the distant, and thoroughly intrigued at the return of Poppy King, I had to give it a run! Here's how she fared:
The colour will kiss off (I had lipstick marks on my teacup) but overall was I super impressed with the staying power and it being matte without drying. I received lots of compliments on bright lips, I'm looking forward to giving a pink-i-er colour a try too.
Jeanswest's new Freeform 360 jeans! 
You may have tuned in last week as I shared a facebook live video (you'll find it under the videos tab) reviewing Jeanswest's new Freeform 360 denim! I bought a pair in March and am entirely obsessed! While Jeanswest have been making the awesome curve embracer cut for a while (bringing relief to girls with booty for several years) what's new about the Freeform 360 denim is that it has a four way stretch; it stretches vertically as well as horizontally! The result: jeans that are infinitely comfy but don't slip down off your waist! I want ALL OF THEM.
AND! At the time of publishing this… Jeanswest is doing 40% off everything! You need to sign in to their VIP program to get the deal, but it's free to join! Run don't walk people! Your winter staples await!
A quick word on sizing: I'd usually pick up a size 14 or 16 in a pant and wear a 14 at Jeanswest. Most people I know who are rocking these jeans sized down when purchasing!
Sparkly Tops
I am so partial to a sequinned top and couldn't go past the one pictured above in H&M at $59.95!
Spaghetti straps aren't really my jam, but I really liked the look of this top under the jacket! I also love that you can rub the sequins both ways wearing it for slightly different looks. I will seize any excuse to dress in bedazzlement and know I'll get my $ worth out of this one.
Watching
Homeland
Is anyone else completely obsessed with Homeland? We have been, ah, acquiring it, ahem, as it airs in the States and are awaiting the season finale next week. It has been a cracker season with plenty of heart-racing moments. The show has my eternal respect for choosing to feature characters with disabilities who are smart and witty and incredible. This is how we change the world, little by little. #YouCantBeWhatYouCantSee
Jane the Virgin
Any Jane the Virgin fans in the house? I've been watching this satirical romantic comedy with very genuine feels over the past three seasons and am very emotionally invested, not least of all for how loveable and full of love the characters are. Also Gina Rodriguez every episode gives an incredibly endearing portrayal of Jane. If you wind up on the couch with germs at any point this year, Jane would be entirely excellent company.
Listening To
I usually use my commute to catch up with my Mum (yes, every day!) but she's been travelling the last month so I've been consuming podcasts like noones business. The most enthralling listen: Mia Freedman on No Filter in the episode Dana Berkowitz and the feminist dilemma of Botox.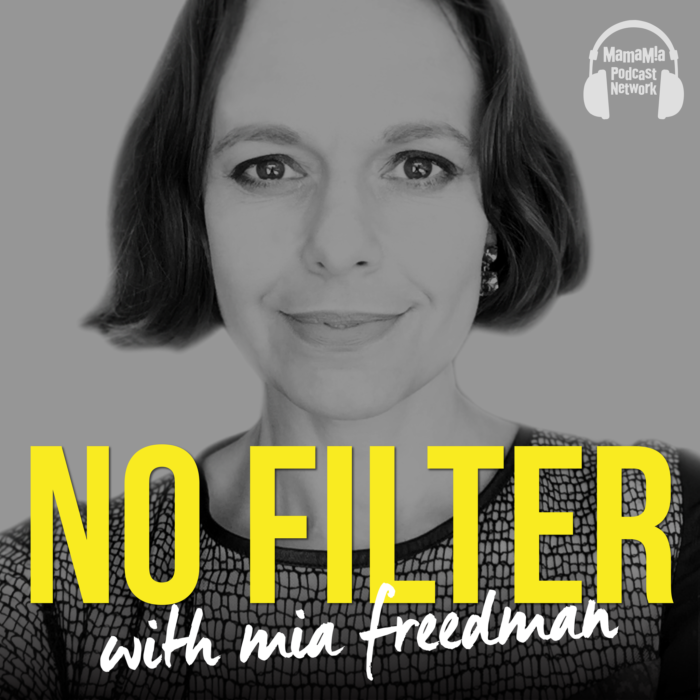 I was expecting something focused on the societal expectations of women in the context of beauty and the conflict of whether we should be fighting the system or taking a 'if you can't beat em, join em' approach. The podcast was lots more than this though, looking at the impact of essentially removing the ability to express your emotions and the broader impact this has for women at work and home. I won't say anymore for fear of ruining it, but well worth a listen, particularly if you are of proud feminist persuasion and also considering botox. (To this note, there is no shaming women one way or another, just a whole bunch of pros and cons to consider which I hadn't before.)
Also a podcast recommended to me which I found fascinating and educational: Tom Ballard talking with Yassmin Abdel-Magied on cultural appropriation. Better yet, this complex topic comes bundled up in the format of 'Like I'm a six year old', Tom Ballard's podcast approach to making complex issues much simpler to engage with.
Out and About
Hidden Figures
JS and I ventured on a mid-week date night to see Hidden Figures, J thought it was great and I loved it. I'm not a movie cry-er in general, but I have all of the feelings when it comes to women overcoming adversity and so quietly sobbed into my hotdog napkin everytime one of these badass women did something fabulous. And there's plenty of fabulous. A story so worthy of being told and known, don't miss it.

Wil Anderson
Date night 2.0 – we caught Wil Anderson's show at Brisbane City Hall as part of the Brisbane Comedy Festival. He was great. We've seen him before and love him, the perfect mix of smart, political and lols. Was excited to see Wil also has a recorded show (different show, but still great) on Stan at the moment. We watched that too (we had Wil fever!) and lol'd lots also.
Champagne Cartel's IWD event & catch-ups with Skye from Ruby Olive
The fabulous and brainy gals behind Champagne Cartel (Gill and Carolyn) hosted a International Women's Day event on 8 March, featuring a panel discussion with 4 amazing local business women, including Leina Broughton and Skye Anderton. I had the great pleasure of catching up with Skye later in March to learn more about her story and the gorgeous jewellery of Ruby Olive.
Skye is amazing and what she's doing with Ruby Olive is too! I'm really looking forward to sharing some of the gorgeous Ruby Olive wares soon! In the meantime, do check out their competition to design a necklace! Delightful creative outlet with fantastic prizes!
Back on set with Leina Broughton
March also gave me an opportunity to join another photoshoot with team Leina Broughton and two fellow LB diehards customers, Lizzy and Tracy. AND! Leina got behind the camera too! Like me, Lizzy and Tracy both have corporate day jobs and love LB… shooting with them was an absolute highlight, full of giggles (and at times, desperately trying to control ones face in giggle-spasm). Team LB had two more gorgeous, smart women shooting today – I am loving that Leina, Fleur and their team are featuring the everyday and entirely un-ordinary women who wear LB. Here's a shot from the shoot last week:
What's on in April:
 I'm expecting a delivery from online store eShakati who enable you to fully customise their designs based on your exact measurements (super exciting I know, lets see what the internet delivers!).
As the weather gets cooler, inevitably the colours in our wardrobes get darker, I'm going to be trying to bring a bit more colour and personality to my outfits through accessorising.
I'm itching to check out the new David Jones concept store on James St and also Brisbane's first Sephora opening at Chermside!
We're off to a wedding on the 22nd of two very lovely friends! Can't wait!
I'm nipping down the Gold Coast with some girlfriends for a girls weekend and taking a few days off before my birthday on the 30th!
Cannot wait to binge watch Big Little Lies. I read the book, loved it, can't wait to watch the series particularly with the reviews! And Reese Witherspoon! Love her! Her hair especially.
Sheryl Sandberg's new book, Option B is out April 24. ANZAC day = accounted for. Cannot wait to inhale more of her wisdom… Lean In has changed my life in more ways that I can count, but most nostalgically, it gave me the courage to start blogging. It makes my heart swell just thinking about it, you'll never regret taking a chance, so do. Even if it's taking a chance on the book!
That's more than enough and well done to you if you've made it this far! And if you have, please answer me this: what did you love in March? What have you been, wearing, watching, listening to, checking out? I would love to hear about all your sublime finds, do leave a comment below or on facebook! x 
Also for knowing: this post contains affiliate links. Affiliate links mean that if you choose to buy from a brand I love, I receive a small commission but you don't pay any more. It's something new I'm trying with products I adore to help cover the costs of running Sublime Finds. My commitment to you (and me) is that I will never spruik or opt to be an affiliate for a business whose products/services I haven't tried and loved!