I'm super excited to share post one (of two) about some of the seriously amazing ways to learn new stuff.  In this post we're talking about learning for your career with five fantastic online platforms that connect you with content (on every topic!) from the world's most respected educators without costing the earth. In the next post, we'll talk about awesome offerings to learn for the love it – hobbies, passions and generally fascinating stuff.
A Word About Learning
Learning is awesome for a bunch of reasons:
it keeps you healthy – studies have shown that our mental facilities are best protected when we use them
it's good for self-esteem – conquering new skills is great for confidence
it increases creativity and imagination – embracing new thoughts, ideas and perspectives helps you expand your own
it can make you more successful by opening doors to new opportunities
it brings more happiness than having sex. (Apparently! According to some research by Gallup.)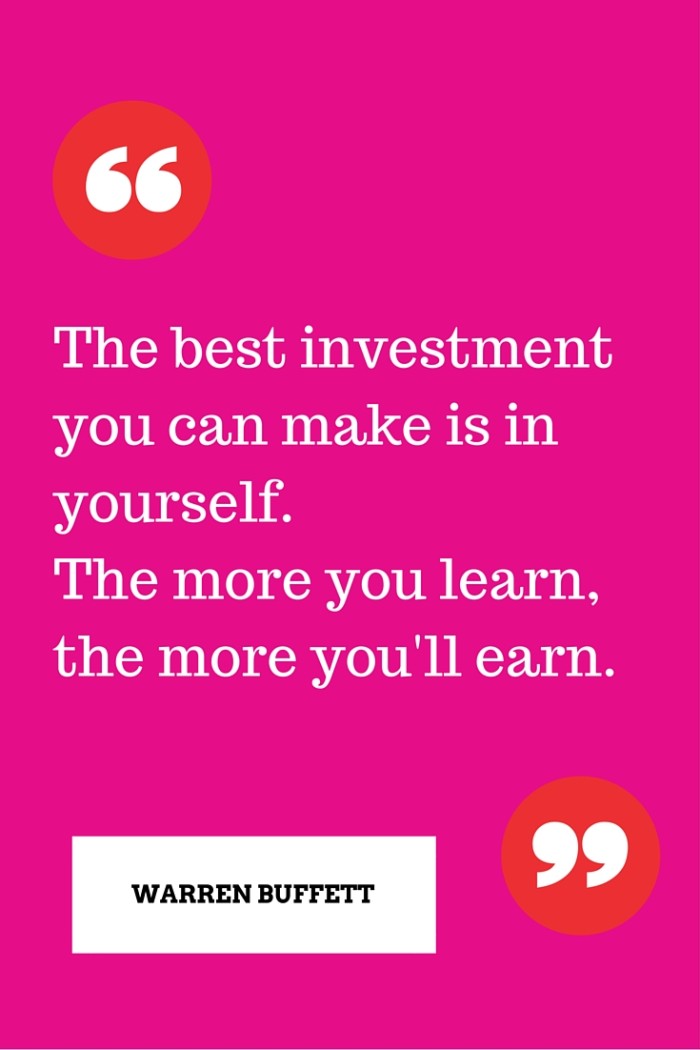 Upshot: learning is the shiz.
Professional Learning (ugh)
So often when we think about upskilling in a professional sense, we instantly think of conferences, or stuffy workshops in bulk-hire workshop venues catered with sandwiches that are kinda falling apart. We think 9-5pm… probably with two hours of breaks and potentially awkward networking that leaves you wishing you could have just gone home earlier. Traditionally, off-the-job learning has not been fun, easily accessible, or affordable.
Professional learning has changed (finally!)
I started my professional career 10 years ago working in Learning and Development and as I've researched this topic (to bring you exclusively the most sublime finds), I am amazed (and relieved!) at how much the industry has changed. While those stuffy workshop venues and $800 a day courses will take a while before they die out completely, there's a new breed of businesses bringing stuff you're actually interested in learning at a price that you can afford (without needing your employer to step up and sponsor you). This change will truly allow those who are hungry to do/be/learn more differentiate themselves at work and in the job market.
So lets talk about the finds!
EdX.org
EdX was founded in 2012 in a joint effort between Harvard University and Massachusetts Institue of Technology (M.I.T.) to 'increase access to high-quality education for everyone, everywhere'. The EdX team now work with over 85 universities and institutions to bring a seemingly infinite number of courses to their community of more than 5 million learners. The interface is really easy to use, the course forums will connect you with people from all around the world. Most courses are structured to complete a couple of hours of context over a 4-12 week period and involve assessment to test understanding of the concepts.
I completed a course with EdX last year on Inclusive Leadership that was run by Catalyst (a research body in this is area), but am really interested to complete the Fundamentals of Neuroscience courses offered by Harvard. The possibilities are endless though, the range starting now include: English Grammar and Essay writing, Data Science and Analystics in Context, Becoming an Entrepreneur and Unlocking Your Employability.
Delivery Method: online, including reading, videos, interactive content and forums. Some courses are self-paced some  are run at various intervals during the year so you complete the content with a cohort of peers.
Price: some courses free with option to verify for a small fee (think $100 or less)
Complexity: High School and University Level offerings
Contributors: Harvard, Berkeley, MIT, University of Queensland + many more
Topics: Enormous range
Coursera.org
Coursera is essentially the same concept as EdX.com; world's best universities offer incredible learning at a fraction of the price. The format is largely the same, though Coursera also use peer assessment (marking each others work) to help imbed learning and improve the community.
My browsing took me over to the Business courses, many of which were described as having a number of 'course specialisations'. Those 'course specialisations' are essentially subjects, each taking 4-5 hours of study over several weeks then involve a 'capstone project' once all subjects are complete, meaning you'd most likely be devoting 4-5 hours a week over several months in order to complete the full 'specialisation'. Courses can be paid for up-front or per subject/course specialisation, many also have the option of starting to access the materials without paying, and upgrading later to receive recognition of your learning.
The most popular courses on coursera.org include Computer Science 101, Machine Learning and Startup Engineering. One of most popular and recommended courses (that I want to try after reading the reviews!) is taught by a Duke professor and is called "A beginner's guide to irrational behaviour". I also liked the look of one in the Life Sciences section called 'Dog Emotion and Cognition'! #crazydoglady There's also a great range of courses under the 'Personal Development' tab too.
Delivery Method: Online, including reading, videos, interactive content and forums. Most courses are available to start on demand.
Price: From $0 for access to materials (without certification of learning) to $700 for highly detailed courses with assessment. Financial aid is available.
Complexity: Suitable for Adults, content is university produced but said to be suitable for everyone.
Contributors: Princeton, Brown, Duke, University of New South Wales, National Geographic + many more
Topics: Hundreds under the following categories
KhanAcademy.org
Khan Academy had made its offering totally free! Though you get what you pay for to a certain extent they don't offer the opportunity to put your learning into action through assessment or be certified for your learning. I browsed over to the 'Entrepreneurship' topic under 'Economics and finance' and while initially disappointed the theory is entirely delivered through video (no content to read or directly apply) the entrepreneurs featured in the mini-lecturers are awesome; Elon Musk (CEO of Tesla Motors), Reid Hoffman (founder of LinkedIn), Drew Houston (CEO & founder of Dropbox), Angela Ahrendts (former CEO of Burberry) and a bunch more. These offerings truly seem to be put together by people who are very passionate about what they do.
Delivery: Online – mostly mini-lectures (some awesome guests in the lectures!)
Price: Everything is free. Everrrything
Complexity: Some fundamentals, high school and beyond – would appear the content is not as complex as EdX and Coursera
Contributors: NASA, Metropolitcan Museum of Art, Standford School of Medicine and more
Topics: a huge range, though they seem to promote general interest rather than developing a specific skill that might be beneficial professionally. That said, could be a great way to learn about your industry (i.e. if you're a finance professional working in a Real Estate business).
Udacity.com
Without question, tech is the biggest emerging industry of our era. Developing skills – or at least an understanding of – code, apps, website development will without doubt set your apart from your peers irrespective of your chosen profession. And who better to teach those skills than Silicon Valley itself? From one-of short courses to 'nanodegrees' which take 6-12 months to complete, Udacity has got you covered.
Delivery: Online – lectures, exercises, assessment and specific support where you can ask questions and access additional resources + a great user community.
Price: Per-month fee (most appear to be $200USD a month) over 6-12 months to complete a Nanodegree or free for some short courses
Complexity: Total beginners to programming experts
Contributors: Silicon Valley's big players – Google, Facebook, Amazon + more
Topics: as its name implies, codecademy focuses on how to make computer programs out of 10 different coding languages.
Lynda.com
Lynda looks like a great offering if you're looking to brush up on some software skills, giving straight forward video tutorials on ALL sorts of programs across a variety of areas of expertise, for a relatively small price. If you're hoping to tackle a business topic, you might be better off with EdX or Coursera who provide those extra opportunities to apply your learning and interact with others.
Delivery: Online – content is delivered through videos, many of which give you the opportunity to practice as you go (relevant with software courses especially). No assessment or forum. Most topics content is consumable over a day or less.
Price: Fixed monthly fee gives you access to all content, starting at $34.99 as an individual if you sign up for 12 months. Also offers a free trial. Additional plans are pitched at businesses, academic institutions and government.
Complexity: Target audience is adult professionals – sorts courses into levels from 'Appropriate for All' to 'Advanced'
Contibutors: Seemingly industry professionals – content is built by individuals who meet Lynda.com's standards as opposed to big institutions or businesses
Topics: A range of professional skills – half of the content seems to focus on general topics and half on using software.
There are a bunch of other providers out there like codecademy (another only learning platform covering 10 different coding languages) and udemy (over 30,000 user-developed courses). It's been a harder-than-expected post to write because there is truly SO much content.  The upshot is this: never before has such high quality learning content been so accessible. There is an incredible opportunity to set yourself apart from other professionals by taking the initiative to extend your area of expertise. What are you waiting for?
Have you completed a course with one of these providers? What do you think this means for the future of learning? What would you love to learn about to advance your career? I'd love to hear your thoughts via the comments below!