Emma Watson has hit headlines in the last 48 hours for all the right reasons. After having the pleasure of watching her at 24 years young give her first speech to the United Nations, I decided that celebrating Emma as a Sublime Find for Womankind cannot wait another moment.
How she came to be The Amazing Emma Watson
Emma won our hearts in her fiery, true-to-tale portrayal of Hermoine Granger in the Harry Potter series, giving many of us the pleasure of growing up with her as the face of the smart, witty and kind female heroine. While we've watched so many child actors struggle growing up in the spotlight, Emma has seemingly done it with grace and humility. And smarts! Last year, Emma completed a degree in English Literature at Brown University after six years of part time study, well and truly earning a Graduation-day selfie: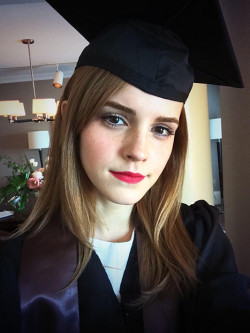 The part-time bit of her study was a necessity as she wrapped up filming the final Harry Potter movies… and then went on to act in another 5 Hollywood blockbusters: including her critically acclaimed role in The Perks of Being a Wallflower. (Have you seen it? You have to see it.)
Her natural beauty has also seen her become a fashion and beauty icon; appearing as the face of Burberry and Lancome.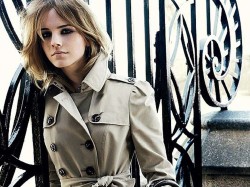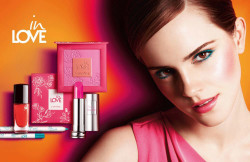 (If you love Emma's beauty look, pop over to The Daily Mark who've published a feature on how to mimic Emma's gorgeous look!)
She's always a red-carpet arrival to watch out for, carving out a place for herself with effortless, timeless, flawless looks that prove less really can be more:
For all this fame, success and attention, Emma remains so spectacularly down to earth (including professing to owning only "about eight pairs of shoes and that's it") and is full of wisdom beyond her years. On appearance, she's been quoted as saying "I don't have perfect teeth, I'm not stick thin. I want to be the person who feels great in her body and can say that she loves it and doesn't want to change a thing" (she practices what she preaches on this one, Emma became a certified Yoga and Mediation instructor!) as well as "I truly believe that beauty comes from within".
She's pragmatic too, proclaiming, "all I can do is follow my instincts because I'll never please everyone".
On confidence: "We really damage our own confidence when we put ourselves down, so I try not to".
And this, isn't this everything? "I don't want fear of failure to stop me doing what I really care about".
Yet you can't help but think Emma hadn't even hit her stride until now. 
Emma was appointed to the United Nations as a Goodwill Ambassador for UN Women just on six months ago, joining Nicole Kidman and Princess Bajrakitiyabha Mahidol of Thailand as prominent personalities lending their celebrity to highlight the cause of the UN. Emma's cause to introduce; the HeForShe campaign, a solidarity movement aimed at uniting men and women to tackle gender equality issues.
Emma's speech is ten minutes long; watching this remarkable woman speak truth on the way forward for gender equity won't disappoint.
From the transcript, some highlights:
"I was appointed as Goodwill Ambassador for UN Women 6 months ago… and the more I have spoken about feminism the more i have realised that fighting for women's right has too often become synonymous with man hating. If there's one thing I know for certain, it is that this has to stop."
"Women are choosing not to identify as feminists. Apparently, I am among the ranks of women whose expressions are seen as too strong, 'too aggressive,' isolating and anti-men, unattractive, even. Why has the word become such an uncomfortable one?… It's not the word that is important. It's the idea and the ambition behind it."
"We don't want to talk about men being imprisoned by gender stereotypes but I can see that they are. When they are free, things will change for women as a natural consequence. If men don't have to be aggressive, women won't be compelled to be submissive. If men don't need to control, women won't have to be controlled. It is time that we all see gender as a spectrum instead of two sets of opposing ideals. We should stop defining each other by what we are not and start defining ourselves by who we are. We can all be freer and this is what HeForShe is about. It's about freedom. I want men to take up this mantle so their daughters, sisters and mothers can be free from prejudice but also so their sons have permission to be vulnerable and human, too and in doing so, be a more true and complete version of themselves."
The best bit? She's right. 
Men aren't the enemy of feminism or of gender equality. As I suspect Emma knows very well, the gendered roles we often find ourselves playing in society are deeply imbedded in our social norms; studies have shown gender stereotypes are developed from infancy and are in fact at their strongest during childhood. Women are cast as soft, gentle, caring while men are identified as strong, rational, aggressive. Those who deviate too far from what it is to be stereotypically male or female are often seen negatively.
We seek equality and bias-free workplaces, while in many circumstances, continue to play our gendered roles in our homes. And I'm absolutely guilty of it. I am horrified at the thought of not being afforded the same entitlement as a male in the workplace; at being paid less money, attention or opportunity. I demand to be considered equal, because I am equally capable. Yet in my private life, the gendered roles I have played make some of my fondest memories; JS asking me to marry him (the only thing I have ever both wanted and waited for him to initiate), being accompanied down the aisle and 'given away' by my Dad, decorating our house and turning it into a home. In business hours, I want to be seen as gender neutral. At home, deep down, I want to be taken care of.
And herein lies the problem; our lives cannot be compartmentalised. Changing the roles we play in one part of our lives (work) will always be difficult while we maintain them in another (home). I'm not for a moment suggesting that we abandon our traditions and norms altogether. But to see true progress in our wider society, we need to examine the roles we play and consider where there may be opportunity to create a positive shift. As Sheryl Sandberg aptly put it "we must encourage men to sit at the table… the kitchen table".
Emma takes the point one step further by acknowledging the limitations that men face as a result of their stereotypes and canvassing that opportunity for a freer sense of being exists for fellas too. As we move toward being who we truly are, we might just find some middle ground on the gender spectrum that feels very comfortable for everyone.
I'm still a feminist!
And by that, I still mean that I believe in equity for both sexes. In history, progressive movements for minority groups have been repeatedly advanced by the majority; I implore you to join me in recruiting your man-friends to HeForShe. Because we still have a way to go.
To conclude, the words of Emma Watson:
In my nervousness for this speech and in my moments of doubt, I've told myself firmly… if not me, who? If not now, when?
The time is now, sublime seekers. x
What did you think of Emma's speech? If not the speech, did you love her dress? Are you a feminist? I am interested in alllll your thoughts, go ahead and share via the comments below! 
Enjoy this? Read about my feminist confession and experience with Sheryl Sandberg's Lean In here. Love a celebrity standing up for lady-kind? Recap on the amazing Lisa Wilkinson's speech and call to action last year.