Spring is very much in the air, new clothes are instore and we're seeing a whole lota monochrome style for the making! Today we're talking why monochrome is AWESOME, three simple style formulas to follow when wearing this look and a whole lota finds in store now! So read on, sublime seekers!
There's several things that are uber wonderful about the monochrome trend
It's totally chic and timeless. Monochrome pieces have the potential to deliver for you season after season.
It's transeasonal; monochrome pieces are perfect for this time of year. The darkness of winter wardrobes meets the lightness of summer and makes a monochrome baby.
There is room for personality while staying on trend. Monochrome can manifest itself in all different ways; polkadots, geographic prints, animal print, statement looks or really simple, refined styling.
There are options for every budget. There is no shortage of monochrome options instore, whatever your price point.
There are three easy and failsafe formulas to follow when styling your outfit! If you're not feeling super creative, you can always default to these easy-to-follow options:
Option A – colour block
1 (or more) all black piece/s + 1 (or more) all white piece/s = chic!
Completely timeless in black and white – don't be afraid to mix up textures and shapes to keep your outfit interesting and avoid a check-out-chick look. You want check-out-chic! These five ladies have nailed it.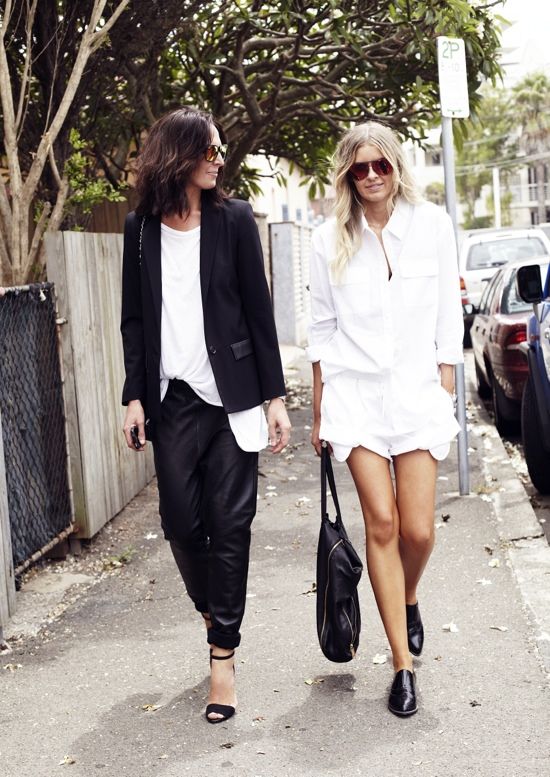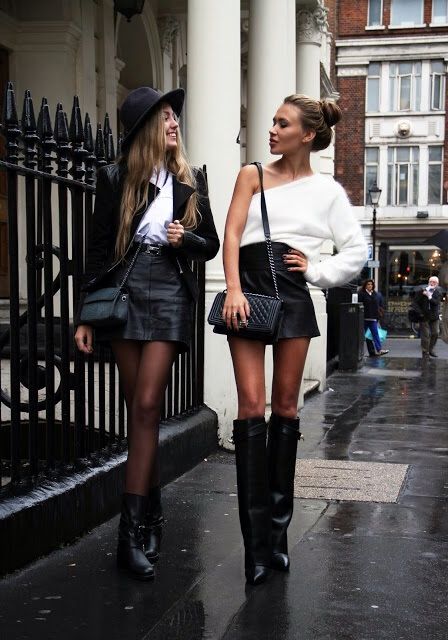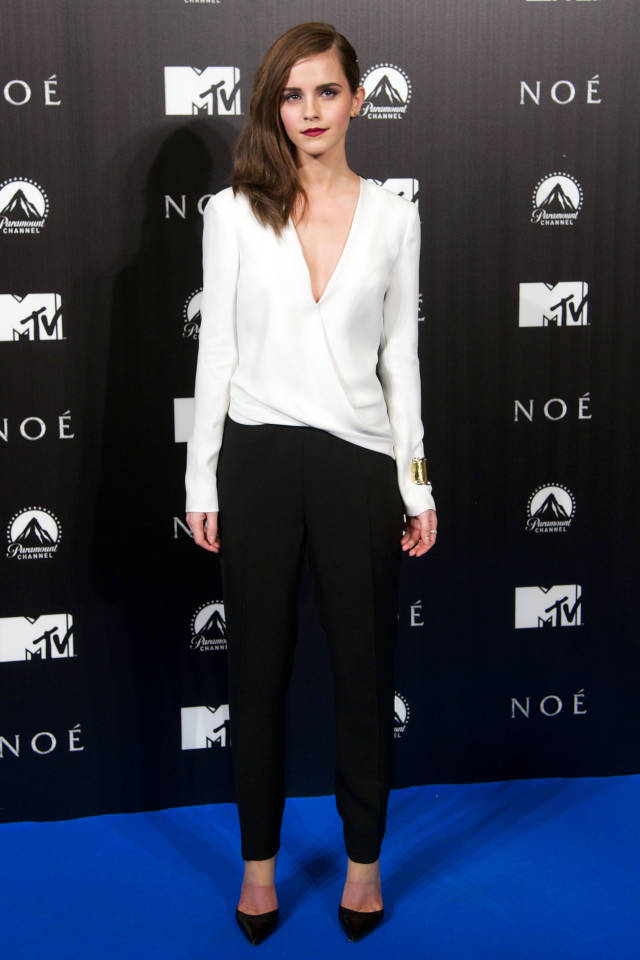 First image source unknown, second image from naimabarcelona, third imagefrom Harpers Bazaar.
Option B – add some pattern
1 monochrome piece + match with with black OR white piece/s = chic!
Super classic monochrome styling… use pattern to add interest to your outfit.
First imagefrom Atlantic Pacific, second image source unknown, third and forth images from stylekik.
Option C – statement styling
1 monochrome piece + black or white piece/s + one statement piece = chic! 
This is my all time favourite way to wear a monochrome look… with a pop of colour! A great way to edge toward spring and add some personality!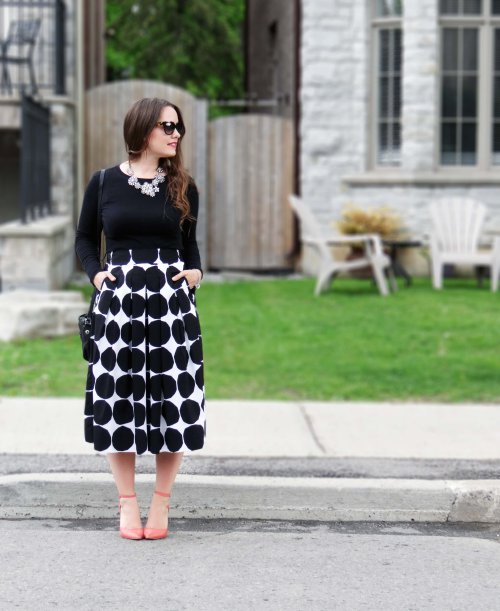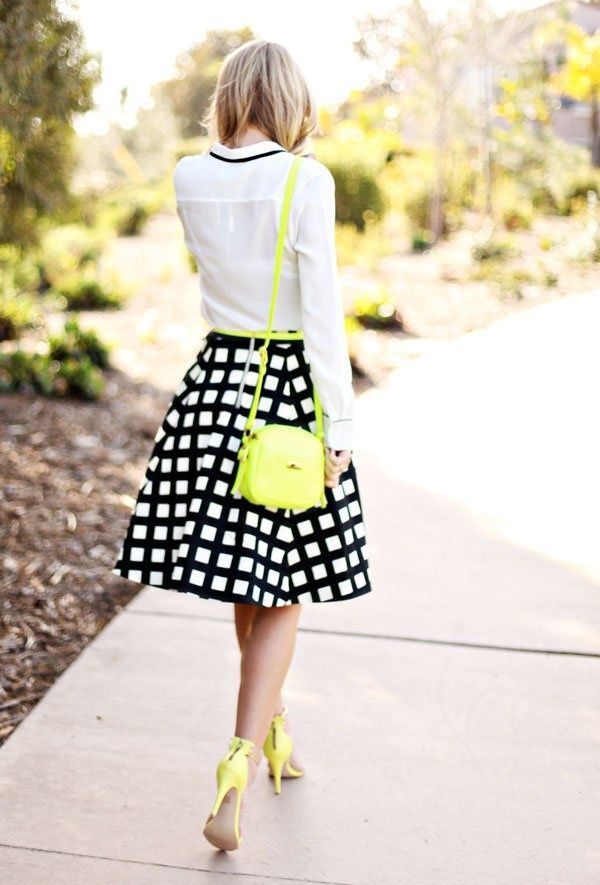 First image from hautecanada, second image from pashionality, last image source unknown.
I'm inspired! I wanna get my monochrome on! 
That's music to my ears, sublime seekers because I've scoured the Australian majors for some fabulous pieces. There's HEAPS out there and despite there being FORTY pieces below, I barely scratched the top of the iceberg!
Dress to impress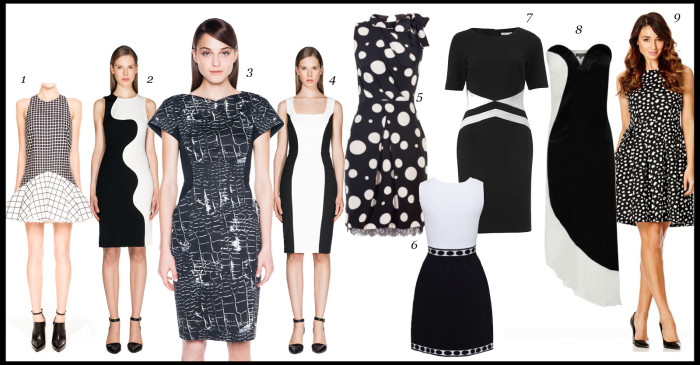 1. Cameo, $199.95; 2. Cue, $235; 3. Veronika Maine, $259; 4. Cue, $275; 5. Alannah Hill, $329; 6. Review, $269.99; 7. Target, $59; 8. Sheike, $189.95; 9. Katies, $69.95
Jumpsuiting for Joy (yes, the jumpsuit remains very in this season!)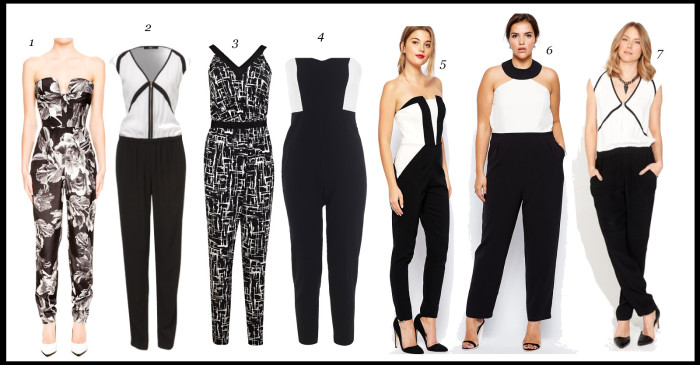 1. Keepsake, $189.95; 2. Sportsgirl, $109.95; 3. Miss Selfridge, £36; 4. Miss Selfridge, £45; 5. Paper Dolls via Asos, $114.64; 6. Paper Dolls via Asos, $118.60; 7. Portmans, $99.95
Perfect Pants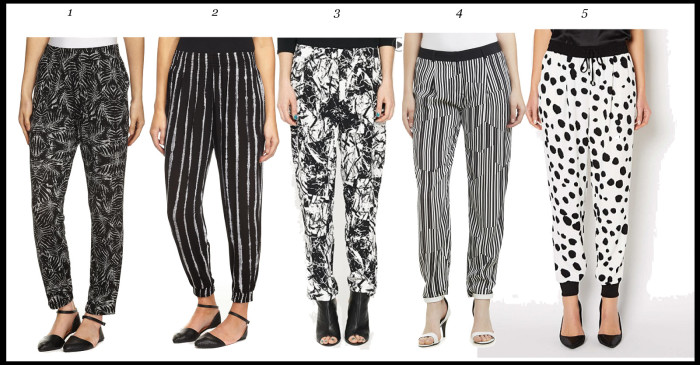 1. Cotton On, $15; 2. Cotton On, $19.95; 3. Portmans, $89.95; 4. Sussan, $89.95; 5. Witchery, $99.95
Skirting the edges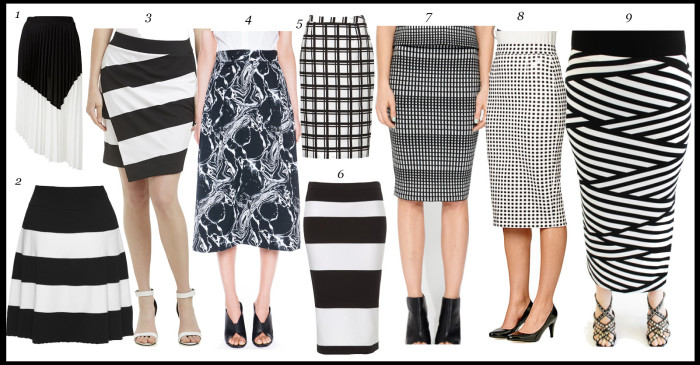 1. Seed Heritage $129.95; 2. Review, $169.99; 3. Sussan, $79.95; 4. Veronika Maine, $239; 5. Sportsgirl, $89.95; 6. Sportsgirl, $49.95; 7. Portmans, $69.95; 8. Target, $40; 9. Harlow, $99.95
Terrific Tops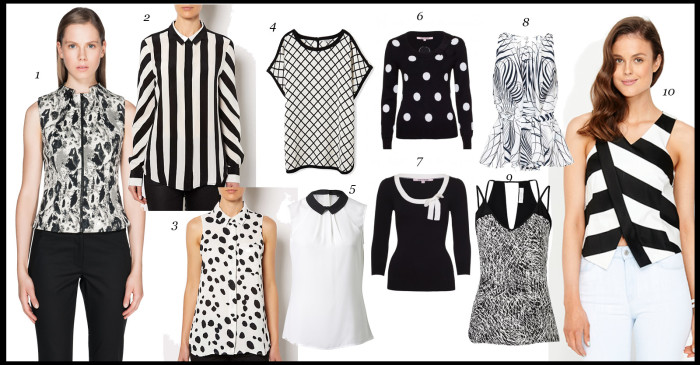 1. Cue, $219; 2. Witchery, $149.95; 3. Witchery, $89.95; 4. Grid Print Shell Top, $99.95; 5. Target; $49; 6. Review, $139.95; 7. Review, $129.99; 8. Sass and Bide, $350; 9. Seed Heritage, $129.95; 10. Portmans, $69.95
Lots and lots of options around, I challenge you to rock the trend and wear a monochrome outfit this week! Better yet, pop across and share your pic on the Sublime Finds Facebook page or on Instagram with hashtag #sublimefinds!
Have you been rocking the monochrome trend? Do you loooove any of the finds in this post? Share your thoughts with us below!